Stephen Pratt (b. Liverpool 15th June, 1947) studied first to be a teacher, at Christ's College of Education; later he continued his music studies at the Royal Manchester College of Music (conducting with George Hadjinikos) and then to under- and post-graduate study at Reading and Liverpool Universities. At Liverpool he studied composition with Hugh Wood, with whom he continued to study privately until 1975. He became known with works like the Piano Sonata (1974-5) and Star and Dead Leaves for flute and piano (1977) which were both selected for performance in the BBC Young Composers' Forums of 1976 and 1978. In 1978 an Arts Council bursary enabled him to write his first orchestral work, Some of their Number (1978-9), which was commissioned by the RLPS and given its premiere by the RLPO under Simon Rattle in 1980; it was subsequently given three more performances by the orchestra under Barry Wordsworth in 1984.
In 1987 his Strong Winds, Gentle Airs was performed in London at the Festival Hall by the Wirral Schools Concert Band, who had commissioned the work, and following this he became the Performing Rights Society's composer-in residence to the Wirral which involved him in extended composition projects with pupils from Wirral Schools. In 1991 he completed the first part of Uneasy Vespers, commissioned for the 150th anniversary of the Royal Liverpool Philharmonic Society; it was premiered by the Royal Liverpool Philharmonic Choir and Orchestra with the Finzi Singers under Vernon Handley in the May of that year. At the request of Wells Cathedral School, he returned to the solo piano for At the turn of the year (1992, revised 2016), heard in Wells, London and subsequently in performances by Joanna MacGregor and on Richard Casey's CD recording; following that, a choral piece, With the drawing of this love (1993), first heard at the Chester Festival given by the Finzi Singers, directed by Paul Spicer; and a work for saxophone, string trio and tape, About time, which was first performed by Take Four in March 1995.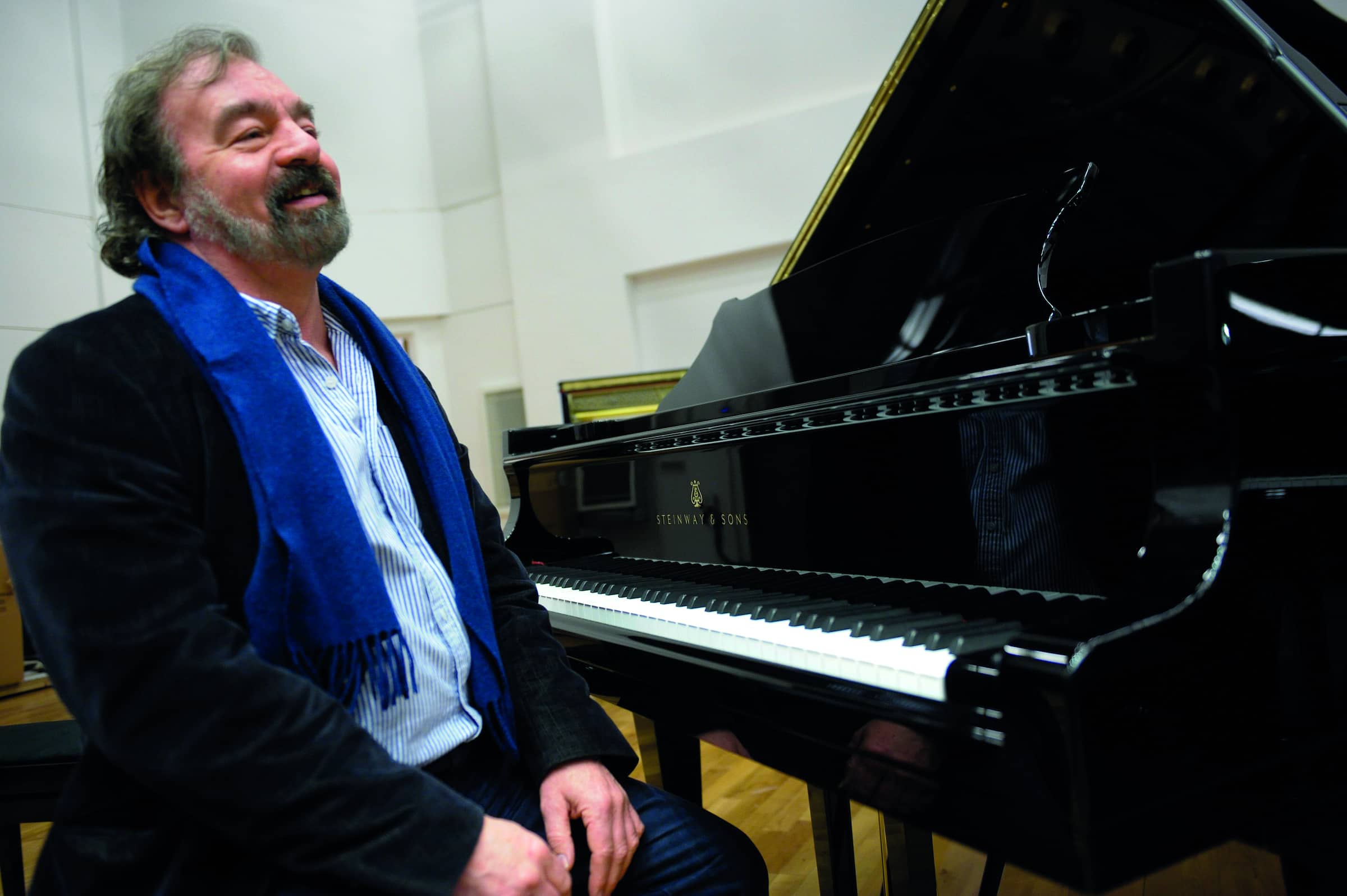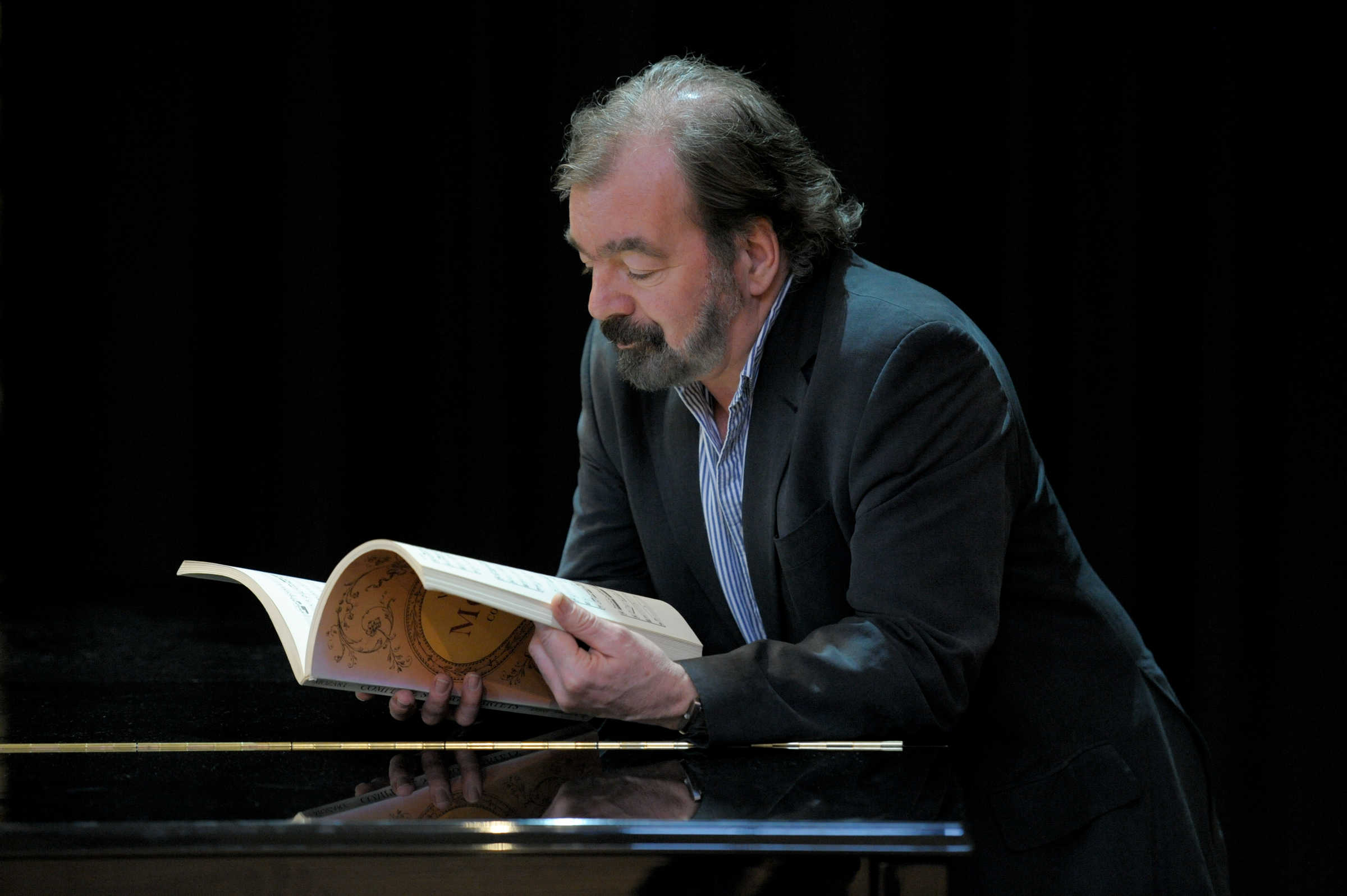 In 1997 he completed a Violin Concerto, which he began in 1991, and in the July of that year Joanna MacGregor gave the first performance of The Song Within, a commission for the 1997 Chester Festival. 1998 brought Undulations and other Movements for the ensemble Psappha, which received its first performance at the Royal Northern College of Music in November 1999, and issued on Psappha's double CD Waterfront in December 1999. His tape work Four mini-tudes and thirty-three seconds (studies after John Cage) was heard at the Queen Elizabeth Hall in December 1998, and subsequently extracts were used on Joanna MacGregor's CD of the music of John Cage, Perilous Night. An orchestral work, Surroundings, was a Millennium commission by the Liverpool Metropolitan Cathedral Concerts Society, and was first performed in the Cathedral in July, 2000. In 2001 he was invited to write a piece for the Chilingirian String Quartet, which resulted in Aphrodite's Rock, first performed by the quartet in November of that year. A song-cycle, Lovebytes, for soprano and chamber ensemble was premiered by Patricia Rozario and the RLP's 10/10 ensemble in May, 2003 conducted by Clark Rundell. Lovebytes was subsequently nominated for a British Composers' Award by the British Academy of Composers and Songwriters in December 2004.
His 2019 work, Telling the Tale, was commissioned by Psappha in the February of that year, with Jamie Phillips conducting.
The Violin Concerto, somewhat revised from the 1997 version, received its first performance by the Anthony Marwood and the Royal Liverpool Philharmonic Orchestra conducted by Gerard Schwarz in October 2003. Lovebytes (with Claire Booth as soloist) and the Violin Concerto were recorded and issued together on the RLPO Live ! label with Double Act (2006). Double Act was commissioned by the Royal Liverpool Philharmonic with funds provided by the Liverpool Culture Company to celebrate the 10th anniversary season of Ensemble 10/10, and received its first performance in November 2006, given by Ensemble 10/10, conducted by Clark Rundell, at the Royal Northern College of Music. Following Double Act, Stephen was asked to write a work for his former pupil and BBC Young Musician of the Year, Mark Simpson. Short Score, for clarinet and piano, was first performed in November, 2006 and repeated during the festival week celebrating the re-opening of the concert room in St.George's Hall, Liverpool. This was followed by The Miraculous Mandolin, for ensemble, was performed in Bournemouth in November 2007 by the ensemble Kokoro.
Stephen finally completed the second part of Uneasy Vespers following a commission from the Royal Liverpool Philharmonic to celebrate Liverpool's year as European Capital of Culture in 2008, and it was performed by I Fagiolini and the RLP Choir and Orchestra conducted by Clark Rundell in the October of that year. He then completed another ensemble work, On Reflection, which, like The Miraculous Mandolin was premiered by Kokoro and the subsequently performed by Ensemble 10/10 at the Huddersfield International Festival and broadcast on BBC Radio 3; a work for solo cello, Entre Nous, was premiered by Jonathan Aasgaard at the Liverpool Biennial in 2012, and in 2013, a piece for chamber orchestra, Chant de Printemps, premiered by Ensemble 10/10. 2015 brought a work for solo clarinet, Solo Uno, premiered by Nicholas Cox in Madrid in the July of that year. Following a 60th birthday tribute to James Wishart in October 2016, Song and Dance, Stephen returned to the symphony orchestra for a work commissioned by the RLPO to celebrate both his 70th birthday and the tenth anniversary of Liverpool's Capital of Culture year. This was Symphonies of Time and Tide, first performed by the RLPO and conducted by Vasily Petrenko in January 2018. Prior to that, another commission to celebrate his 70th birthday came from the Liverpool Metropolitan Cathedral Concerts Society, for whom he wrote Three Imaginary Folksongs, premiered in July 2017 by the Cathedral Orchestra with the clarinettist Jacqueline Thomas as soloist.
His 2019 work, Telling the Tale, was commissioned by Psappha and performed in the February of that year, with Jamie Phillips conducting, and in June 2021 several of his works were performed at a concert given by Pixels Ensemble conducted by Mark Simpson at Liverpool Hope. The concert was given to celebrate Stephen's 50 years of teaching at Liverpool Hope University, and he wrote a new piece for the occasion, appropriately titled In Hope. In 2022 he completed and conducted the first performance of A Short Flight across the City. This piece was commissioned by the Cathedral Concerts Society to mark the inaugural concert of the Hope Metropolitan Orchestra, a partnership between the former Metropolitan Cathedral Orchestra and Liverpool Hope University.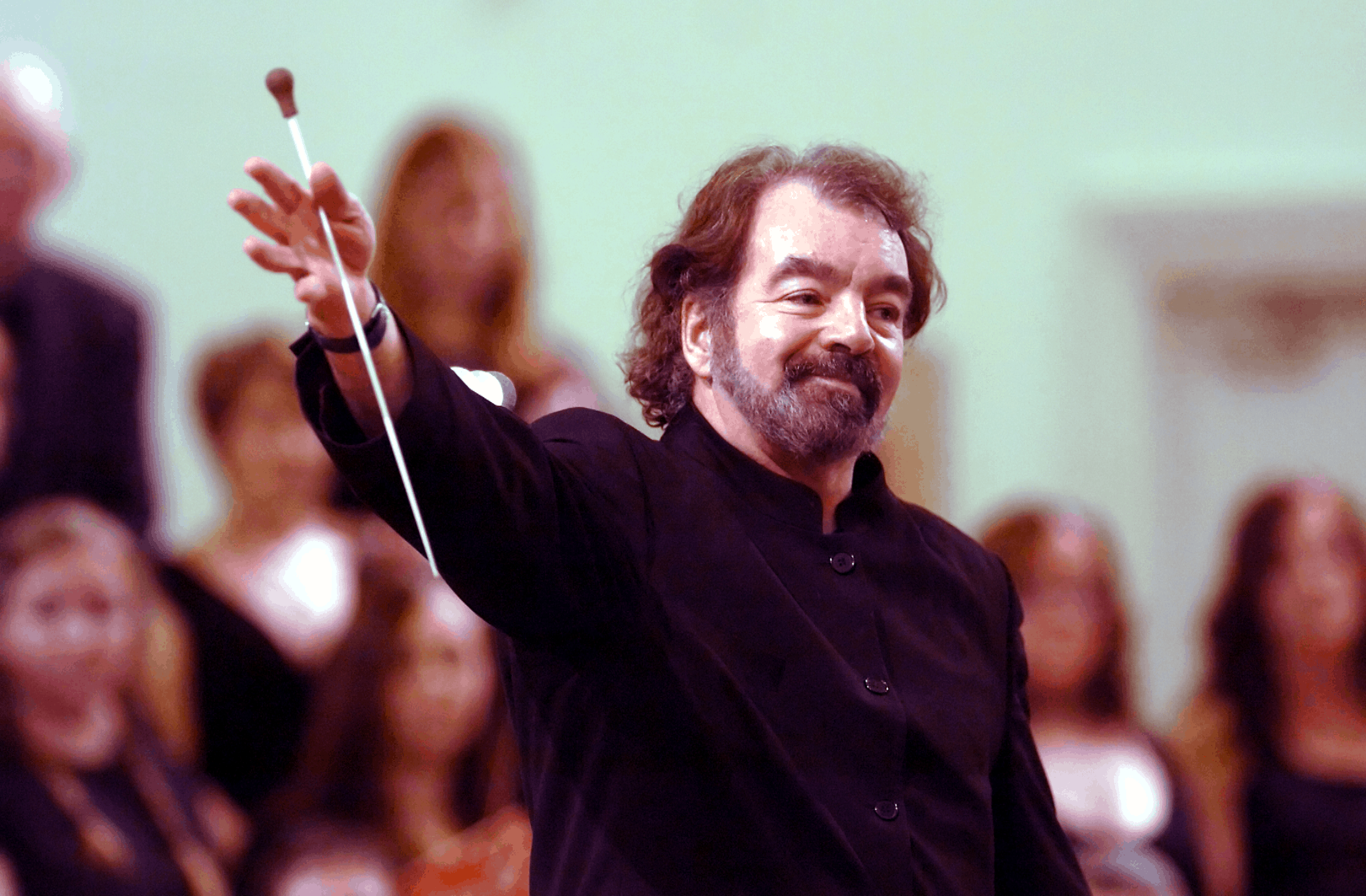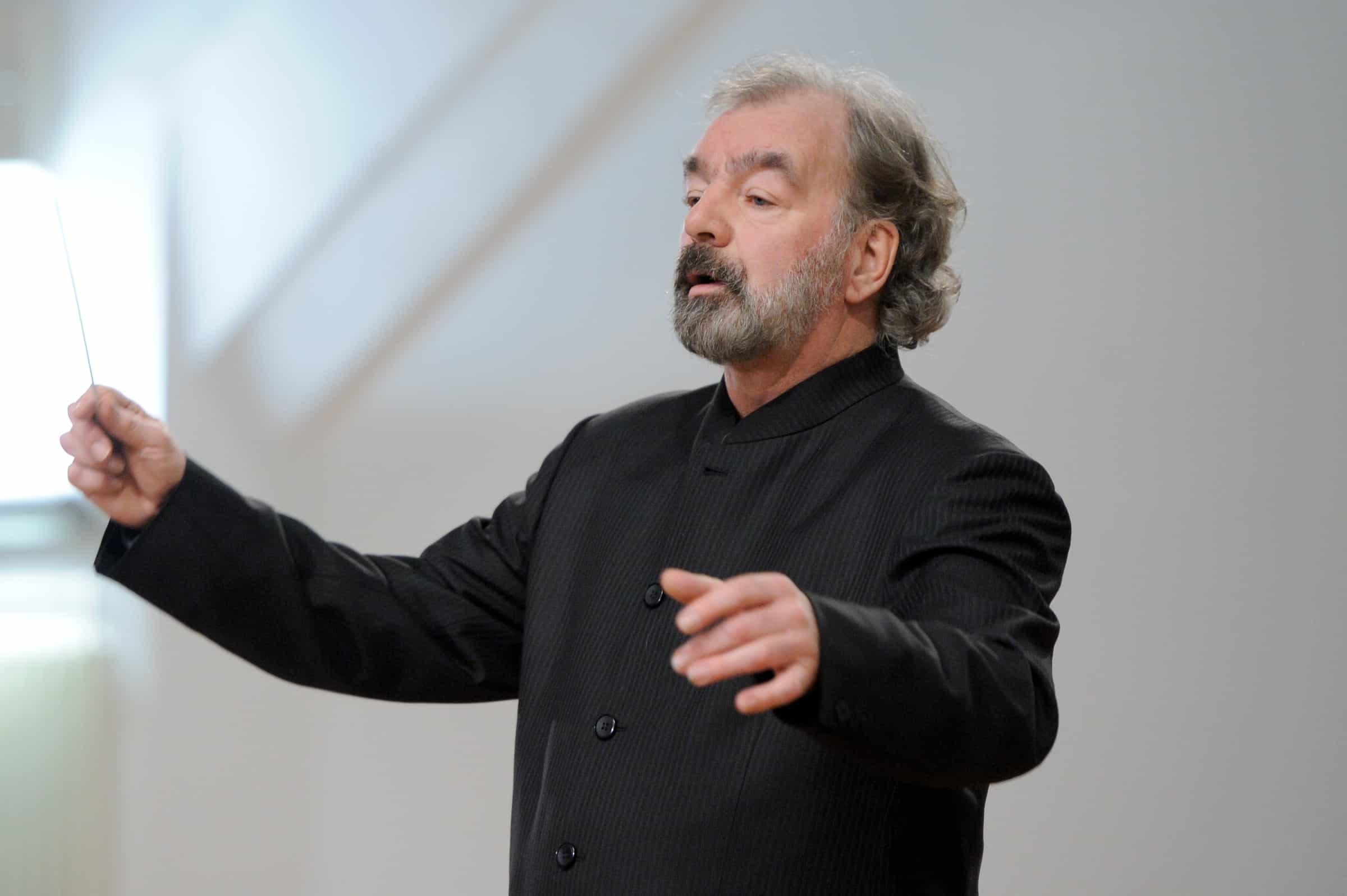 As a conductor, Stephen Pratt has worked with various orchestras and ensembles in the North West including the RLPO, the Merseyside Youth Orchestra, and he has been principal guest conductor with the Metropolitan Cathedral Orchestra since 1985. With this orchestra, the Cantata Choir and the Cathedral Choir he has given many concerts in the Cathedral, of music from Bach to Boulez, and including a number of first performances. In the Mozart bi-centenial celebrations in 1991 he conducted performances of the great C minor Mass in the Metropolitan Cathedral and the Requiem at the Philharmonic Hall. This latter performance was with the choirs and orchestra of Liverpool University and Liverpool Hope. He was the director and principal conductor of Liverpool University Choir for seventeen years, and, together with the choir of Liverpool Hope, they gave performances in the Philharmonic Hall and both Cathedrals of major choral works including Haydn's Creation, The Seasons and Harmonie-Mass, Stravinsky's Symphony of Psalms and Les Noces, Szymanowski's Stabat Mater, Poulenc's Gloria, Mozart's Solemn Vespers and C minor Mass, and Verdi's Four Sacred Pieces. A particular highlight came in December, 1999, when, under Stephen's direction, the joint University Choirs and Orchestra joined with members of both Cathedral Choirs, and members of the RLPC and the Welsh Choral Union for a performance of Beethoven's 9th Symphony at St. George's Hall as part of the city's millennium celebrations. In November 2003, the two University Choirs joined with the Cathedral Cantata choir and orchestra to repeat this work in celebration of the completion of the new steps and surrounding buildings of the Metropolitan Cathedral.
Working with the Liverpool University Orchestra from 1994-1998, Stephen Pratt conducted performances which included Sibelius' 5th Symphony, Tchaikovsky's 4th Symphony, Beethoven's 7th Symphony, Berg's Seven Early Songs (with Alison Wells), Bax's Tintagel, Lutoslawski's Concerto for orchestra, and the premiere of James Wishart's Close to the edge at the concert celebrating the centenary of Liverpool University's Faculty of Arts in December 1996.
One of Stephen's greatest pleasures was to have developed and directed the Voices of Hope from 2013 to 2020. This was a six-part student a capella vocal group which performed music from madrigals to Stephen's own arrangements of over 25 more recent songs, including Beatles, Beach Boys, Bacharach and traditional music. The group became the flagship vocal ensemble of the University, and in Stephen's words 'undoubtedly reached the highest level of student performance I encountered in my fifty years'.
Musical Director: Stephen Pratt
Voices: Julia Smith, Rebecca Duggan, Sophie Mahar, James Smith, Christopher Johnston, Nathan Murray
The Broadcaster & Educator
In addition to his work as composer and conductor, Stephen Pratt is well-known as a broadcaster both on local and national radio. He has been one of the team of presenters of Radio 3's Hear and Now programme, and has also appeared on Nightwaves. He was a regular contributor and presenter of BBC Radio Merseyside's Music Magazine for over 20 years.
Stephen has been closely involved with music education since his early student days, and he has worked as a teacher in the primary, secondary and higher educational sectors, as well working on specialist creative and practical music projects with the RLPO and other organisations. He was closely involved with the creation of the RLPO's Educational unit, and for some years was the chair of its management committee. In 2004, he organised and directed composition projects for year 10 pupils from Liverpool with the ensemble Psappha through the Excellence in Cities scheme. More recently, he has mentored young composers through the RLPO's Rushworth Young Composers scheme, and the prize winners of the Christopher Brooks composition prize. In 2015 and 2019 he was invited to teach composition at the Dartington International Summer festival.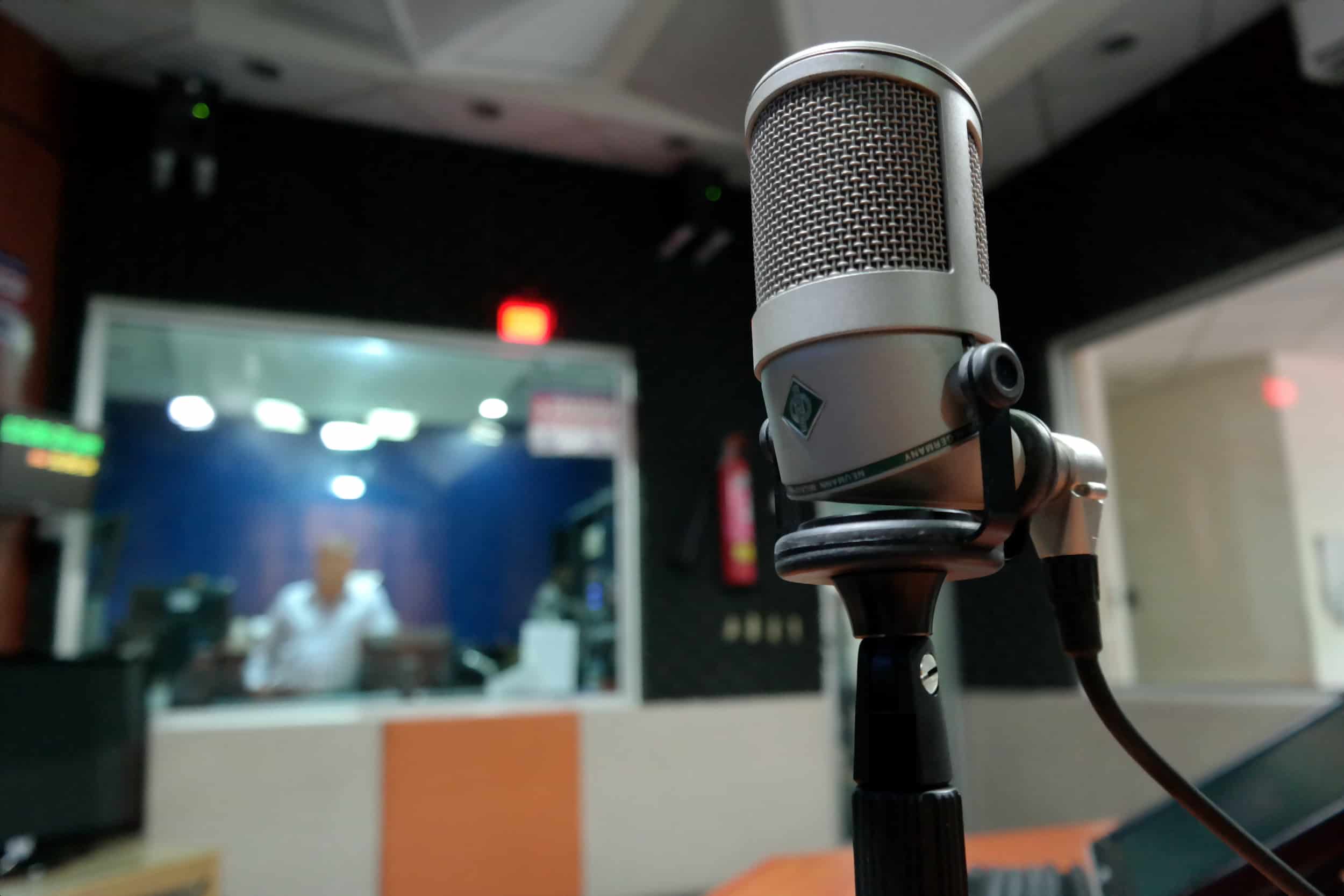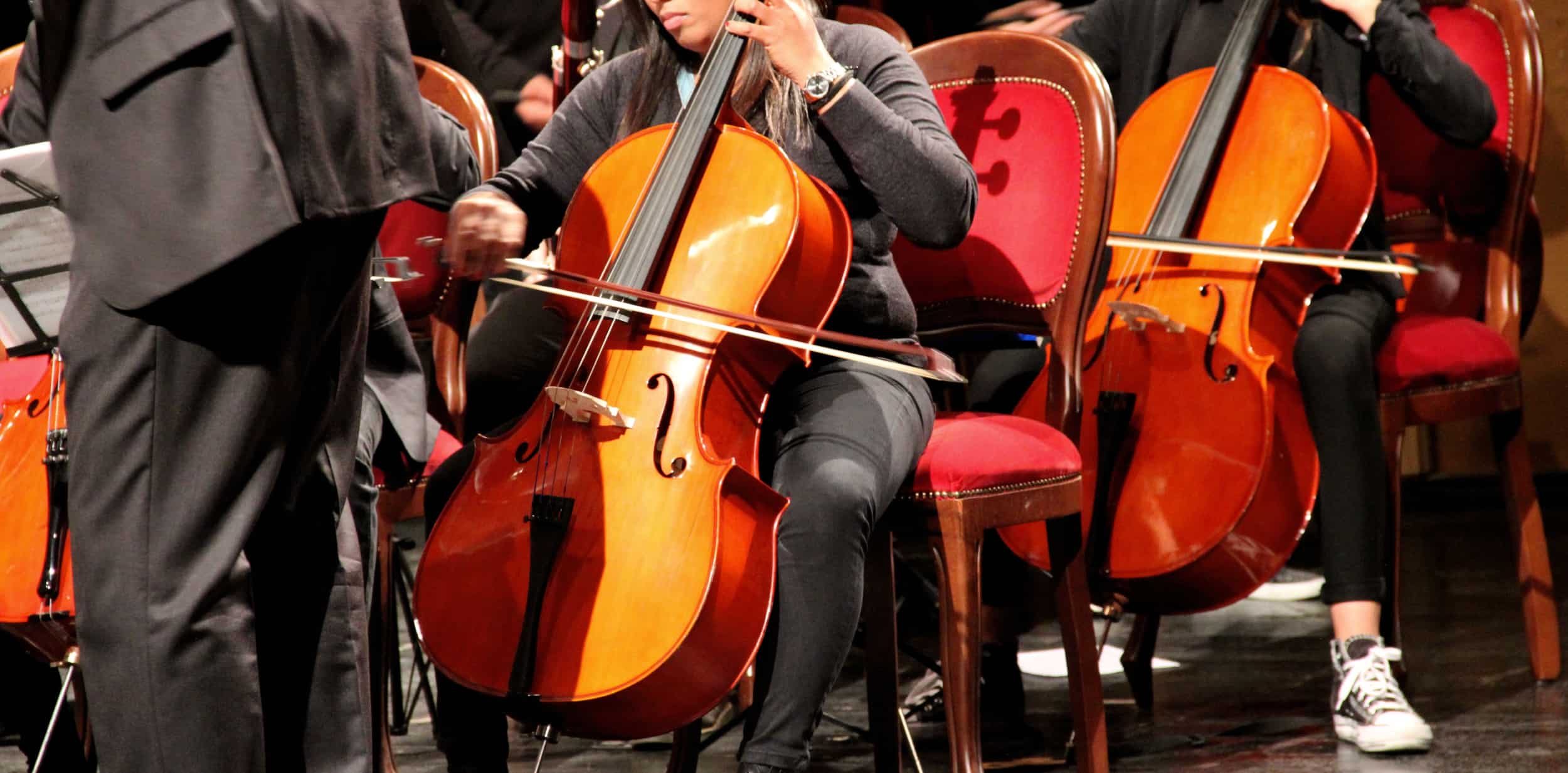 In June 2003 Stephen was promoted to the post of Professor of Music at Liverpool Hope University; prior to this he was Director of Music, having joined the institution as a full-time lecturer in Music in 1972. He was the inaugural Head of the School of Creative and Performing Arts at Liverpool Hope (from 2000-2001), and for some years was a fellow of the University of Liverpool. Having retired from his post as joint Professor of Music (with Joanna MacGregor) at Gresham College, London (1997-2000), he was elected a fellow of the College in September 2000, and in 2007 became a Professor Emeritus. Whilst at Hope he instituted and directed the Cornerstone Festival (2001-2013), which became one of the city's leading arts festivals, and which featured prominently in the years leading up to the Capital City of Culture year. Stepping down from his role as Head of Music at Hope in 2012, Stephen continued to work at Hope on a fractional basis, and in 2015 was made an Emeritus Professor of the University. In 2016, he was appointed as a Research Professor in Music at Edge Hill University, a five-year appointment which concluded in 2021.
Stephen makes no secret of the fact that his early career plan was to be a footballer or a pop star. He is a lifelong fan of Everton FC and has been a season ticket holder for longer than he cares to remember.
Some of Stephen's Artwork
Click/Tap to View in Isolation